Limited Edition Peace Tea – Peach Love Pride
Peace Tea gets special edition packaging design to celebrate Pride Month
Coca-Cola partnered with the Fish Agency to design a special edition Peace Tea can that celebrates support for the LGBTQIA+ community and advocates for a culture of belonging, inclusion, and diversity. The highly successful packaging design resulted in:
Adoption in both U.S. and Canadian markets
Viral community engagement on social media
Brand alignment with consumer values

Opportunity
Every day is a chance to become whoever we want to be. We seek to live for today, to be able to express our individuality and to embrace our curiosity.
Peace Tea believes in the power of kindness and doing the right thing. It encourages people to share a little peace, one sip at a time. As consumers seek brands that reflect their values, Peace Tea intends to use its brand voice and packaging to encourage LGBTQIA+ teens to show their true colours.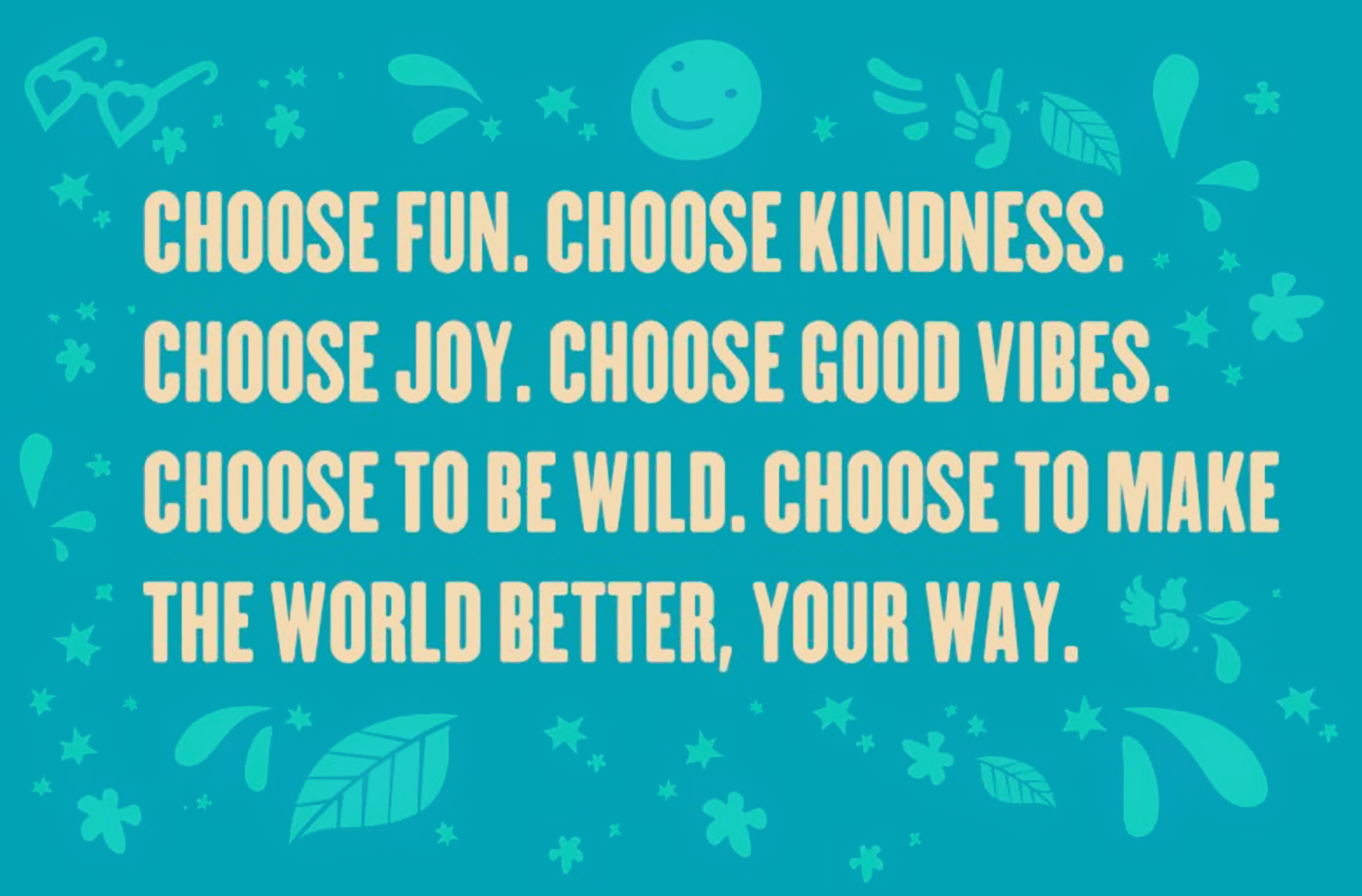 Insight
LGBTQIA+ advocates continually seek to promote the visibility and awareness of lesbian, gay, bisexual, transgender, intersex and queer issues and to support communities in the pursuit of unequivocal rights. Each year, these efforts culminate in Pride Month, a celebration of the right to be heard and accepted in all our multifaceted beauty.
At the heart of Pride is acceptance, respect, and inclusivity. Pride month is a celebration of the right to love who you love.
Solution
Peace Tea's positive and empowering brand character aligns with the values Pride stands for. To help us all embrace Peace and Pride with every sip, Peace Tea set to launch a limited-edition design to coincide with Pride Month celebrations, creating an opportunity to share a message with unique credibility.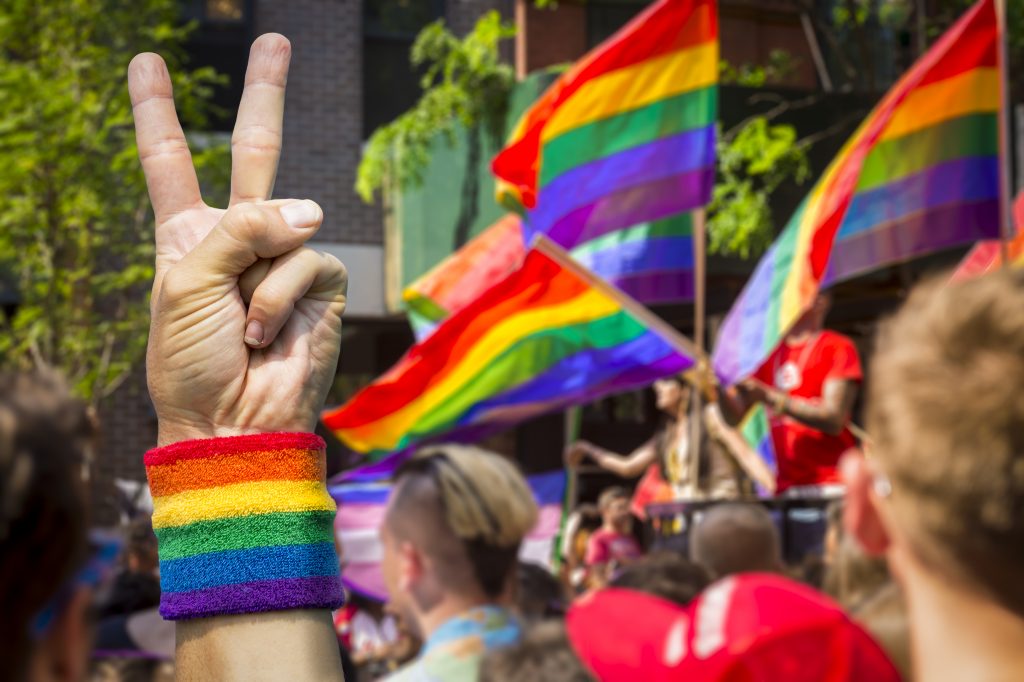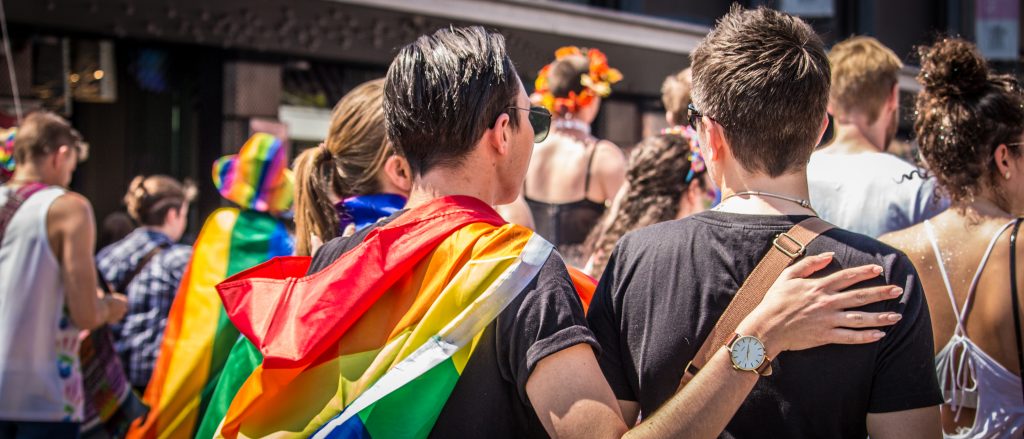 Reimagining Peace Tea Peach, the Fish Agency drew on the brand equities of the iconic Peace Tea hand and fruit to spell the word Love and Amour – the essence of what Pride is all about. To further convey the spirit of the event, a heart was added to the peach as a sticker and a bracelet to the wrist to evoke festival vibes.
The rainbow signature colours of Pride were reinforced in the design and handily executed to suggest the full spectrum even with limited colours available to print.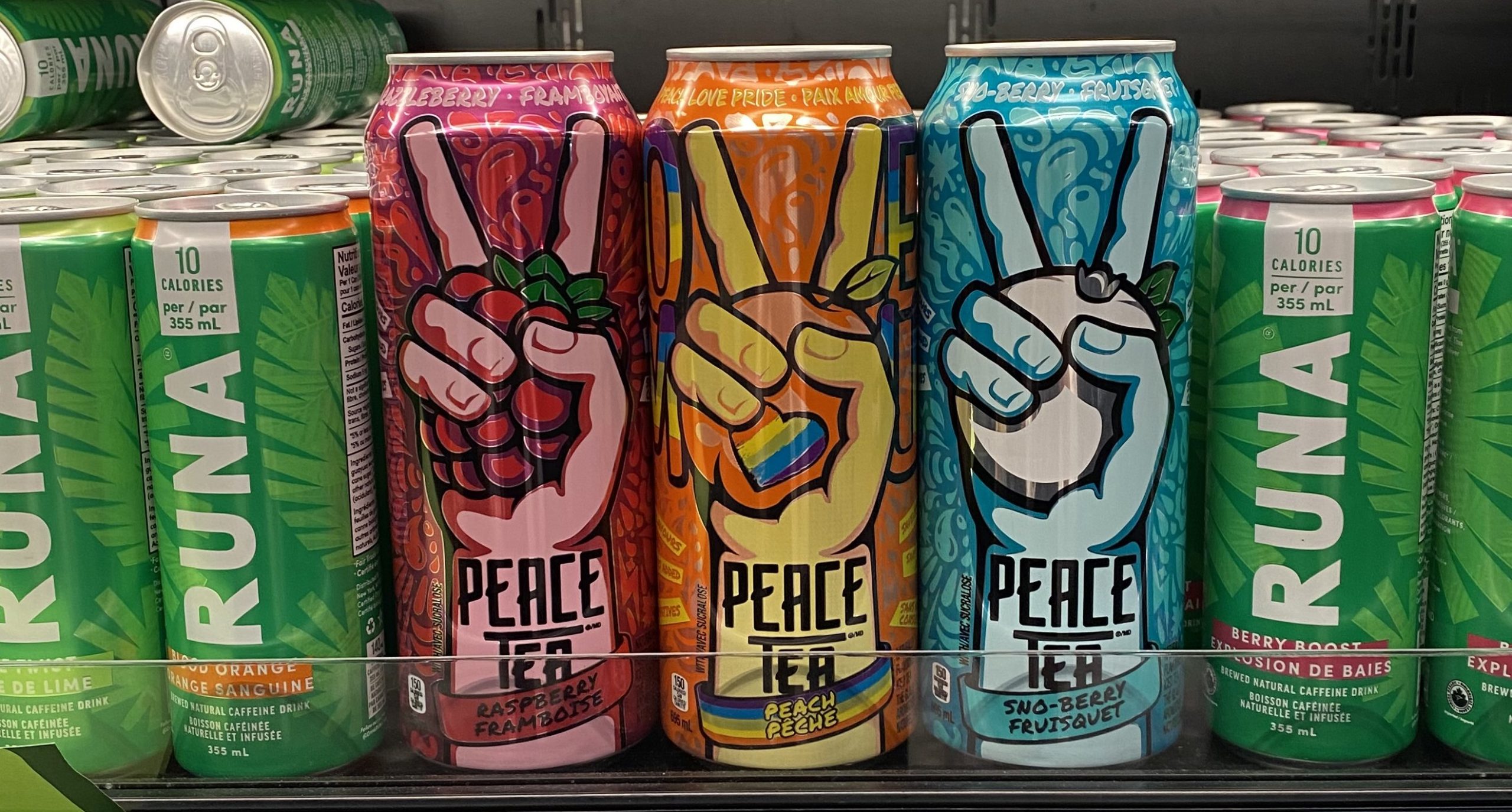 The project began as a Canadian initiative. However, the packaging design was so successful that a U.S. version was also created. The unilingual design for the American market uses the iconic message "Love is Love".
Results
The community response on social media has been overwhelming. The Peace Tea Peach Love Pride can experienced great organic success across social platforms – especially TikTok, where the subject racked up over 51.8 million views. The viral nature of the product has sparked conversation and engagement.
With such overwhelming response, the Peace Tea Peach Love Pride can achieved unprecedented distribution for a limited-edition product.