Compliments Compostables
Compliments Compostable Cutlery and Tableware
Sobeys partnered with the Fish Agency to create a line of compostable tableware, including cutlery, plates, bowls, straws, and napkins. The bright packaging design resulted in:
Improved brand equity scores
Increased consumer perception of Compliments Compostable as a sustainable brand
Growth of overall brand sales by an average of 5-10%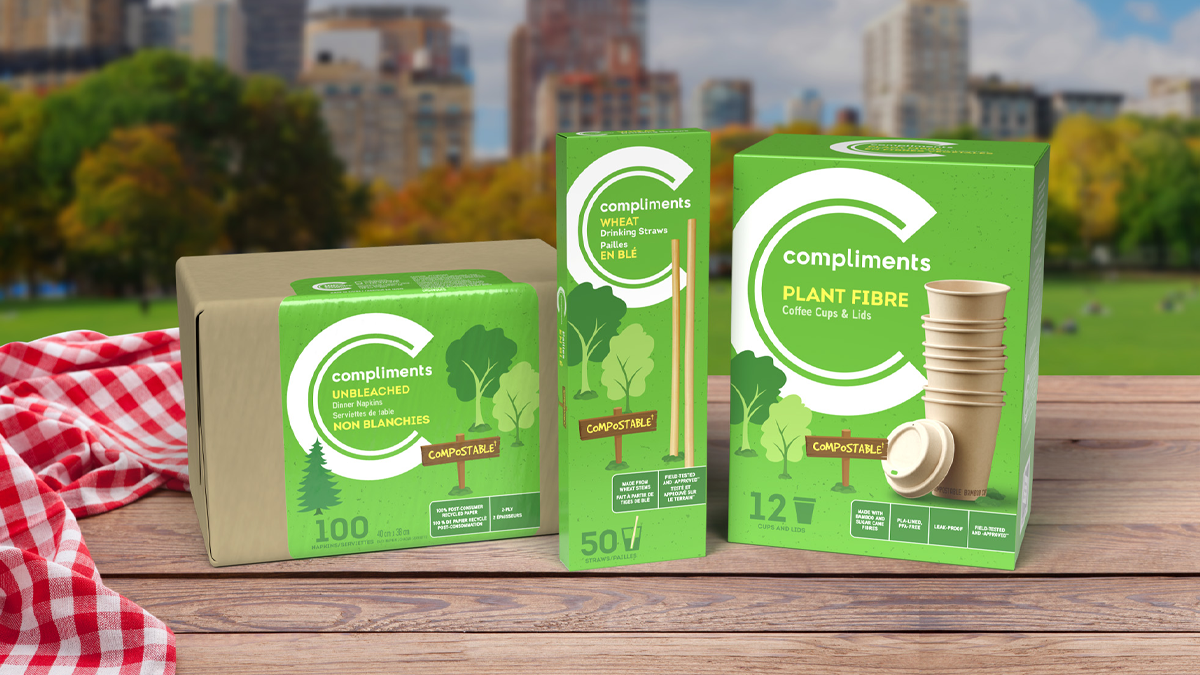 Opportunity
Awareness of our impact on the planet continues to grow. We want to take steps to cut down our reliance on single-use plastics in our everyday lives. Most of us don't know where to start. And so, we look to brands to provide options that help us make better choices for the environment. By making small, reasonable changes in our purchasing behaviours, we can contribute to a more global sustainability goal

Insight
Compliments customers lead active, busy lives. They aspire to make better choices for the planet while keeping an eye on their budget. They shouldn't have to compromise on performance to 'be green'. They look for environmentally friendly options that deliver on convenience, quality, and affordability.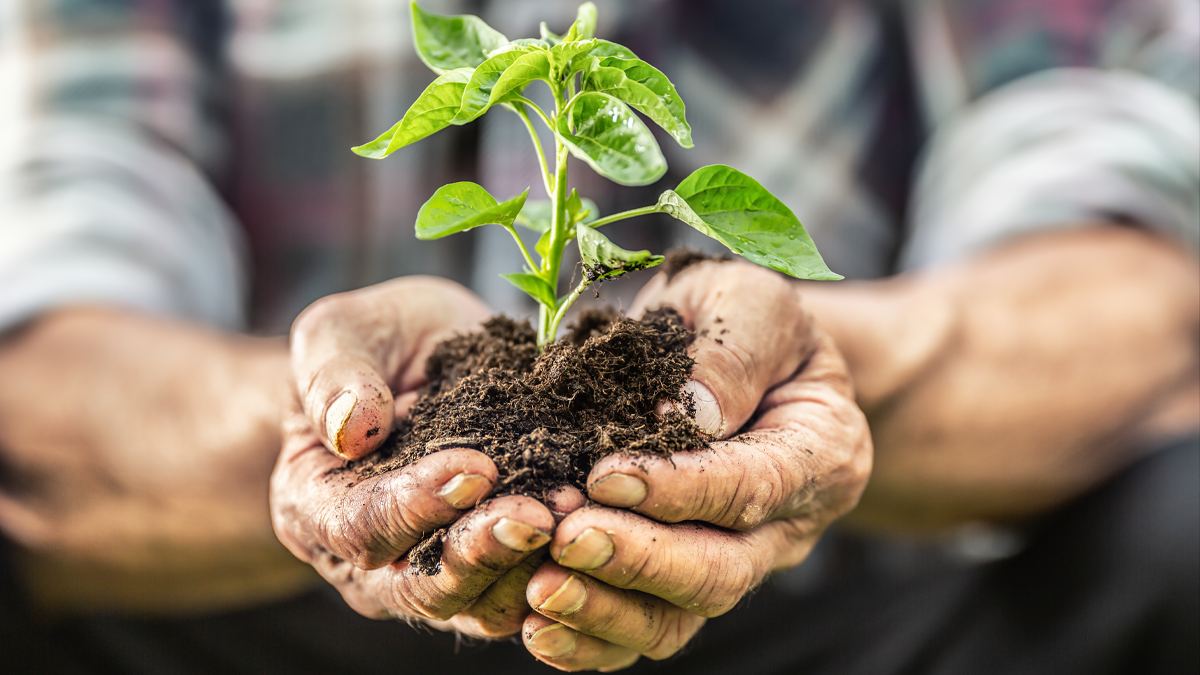 Solution
Compliments Compostable Cutlery are designed to work as well as traditional disposable cutlery made of plastic, while lessening the footprint on our environment.
Our challenge in design was to present Compostable Cutlery in a manner that celebrates its planetfriendly attributes while delivering on category-specific performance factors. A clear messaging hierarchy delivers on the plant-based and performance attributes, while using green and natural imagery to clearly differentiate the compostable cutlery from traditional plastic offerings.

The overall design aesthetic immediately establishes this as a green product and differentiates from conventional plastic products, aligning to our target market's aspiration to make 'greener' choices. With increased awareness of dangers of single-use plastics, we elevated the plant-material (be it wheat or birch wood) of the products atop the messaging hierarchy. Secondary messaging speaks to the performance characteristics – deep spoons, sharp forks and knives – along with the credibility achieved by being certified and field-tested.
The Compliments brand promise is to offer their customers value through quality equivalent to established national brands at a lower a price. The package uses materials and structure that follow industry conventions to establish perceived parity in quality with established category leaders.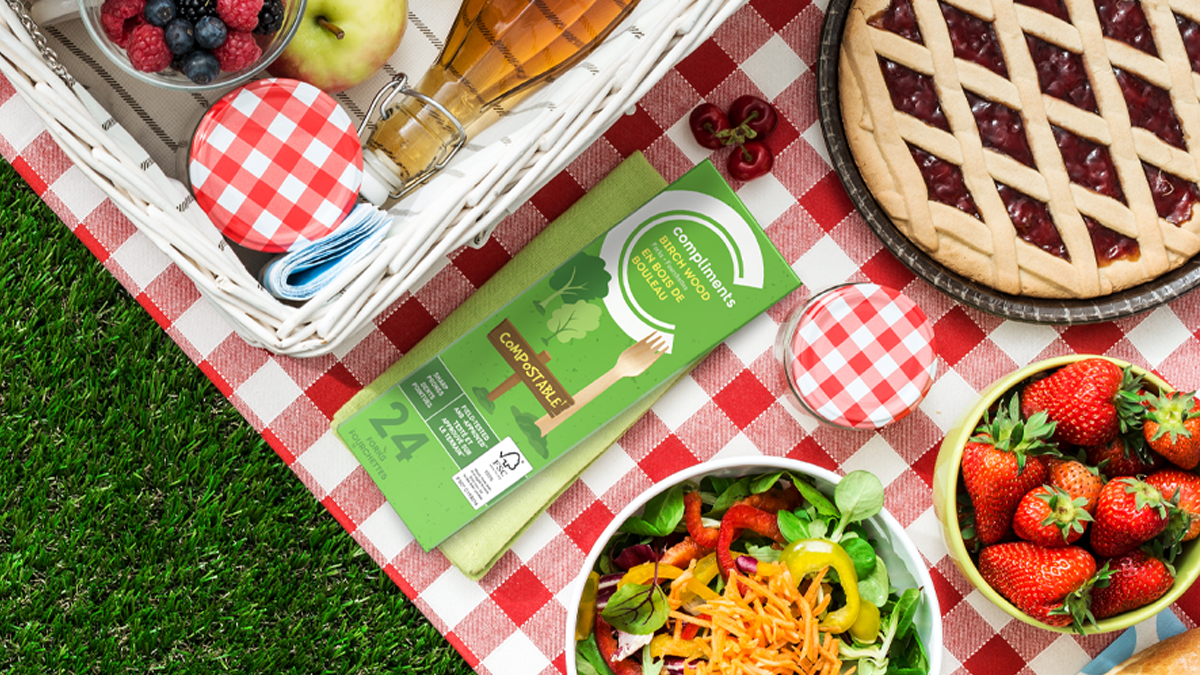 Results
The new Compliments brand design as a whole has improved brand equity scores and overall brand sales have grown by an average of 5-10%. The high-impact "green" design that delivers the sustainable promise has contributed to Compliments' overall brand equity in sustainability.
With such an overwhelming response, the Compliments Compostable Cutlery was awarded the Award of Distinction by PAC Global during their 2023 PAC Global Awards, shinning above all other global entries. The resulting halo has positive carry-over for the entire product lineup.