Foodland
Community grocer delivers BIG on local freshness and community heart.
To convey their unique essence and deepen community engagement, Foodland partnered with Fish Agency to reimagine the store by:
Redesigning the existing store and retail communications to better convey Foodland's local offering
• Educating consumers on the benefit and variety of local farmers
• Expanding their offering to three target markets – community, bedroom community and urban neighbourhoods.
Opportunity
Most everyone can agree that food brings more to life than mere nourishment and is often a catalyst to bring people together. Foodland saw this idea as a jumping off point to reimagine their in-store experience and strengthen their ties within the communities they operate in.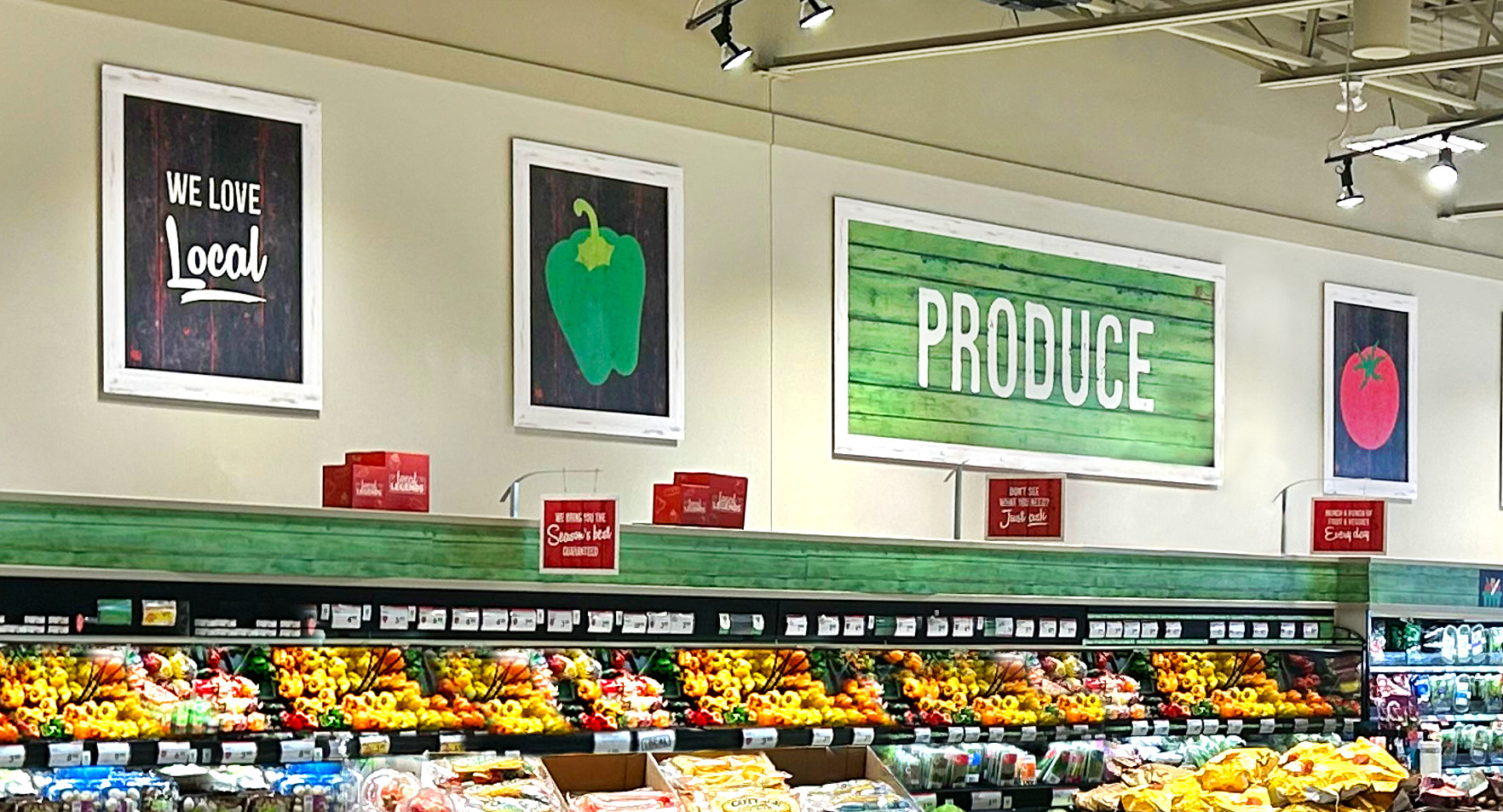 Insight
Foodland is often at the center of a community by the facts that they typically:
1. are the main retailer in town
2. are run by locals
3. feature products produced by local farmers.

Solution
With the strategic positioning "your local food champion", Fish Agency created a store theme around a small-town farmers market. This concept provided a rich visual platform to convey Foodland's friendly approachability and knowledgeable expertise.
Familiar market textures, colours and imagery were used to establish navigation, suggest freshness, and highlight key seasonal "hero programs" throughout the environment.

To further reinforce the local offering, Fish Agency created a campaign including flyer, digital and radio as well as in-store comms featuring information about local producers, literally connecting farmers to products in the fresh departments. This mechanism helped customers understand where and how their food was grown in turn creating pride and trust of their community.
Lastly, a quarterly magazine/flyer featuring the local campaign, private brand products and usage ideas drove traffic, created excitement, and prompted loyalty throughout the region.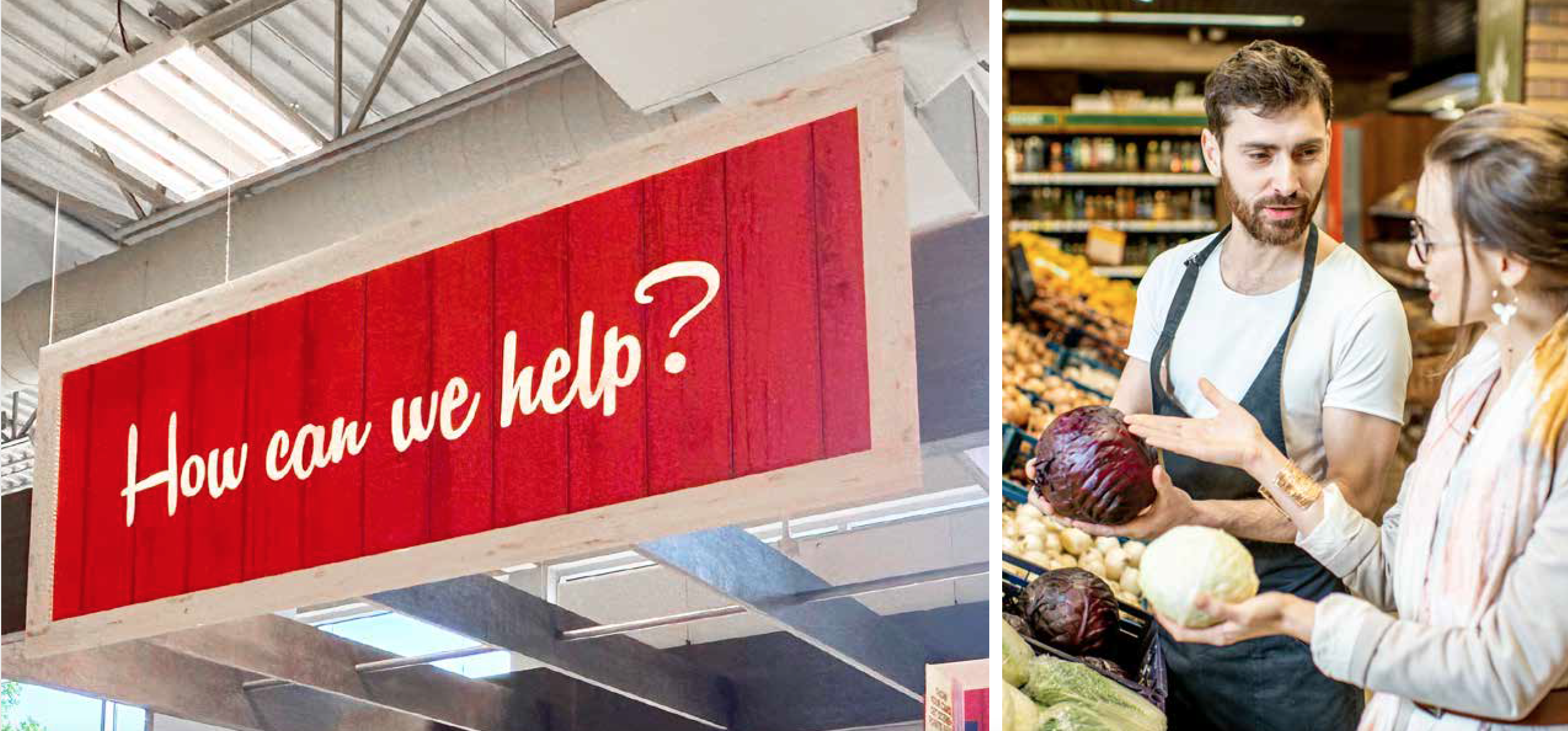 Results
Customers were immediately comfortable with this authentic, down-to-earth atmosphere and the successful redesign resulted a sales increase of 250%, and a lift of +6.1% in basket unit size, year over year.